NEW DELHI: On 4th March 2022, former Indian skipper and batting mainstay Virat Kohli will become just the 12th Indian to play 100 Tests when India take on Sri Lanka in the first of the two-match series at IS Bindra PCA stadium in Mohali.
Overall, Virat will become just the 71st player in the history of Test cricket to go past the milestone.
Since making his debut in Test cricket, almost 12 years ago in June 2010, against Zimbabwe in Harare, Kohli has not only established himself as one of best batters in the format but also one of the most successful skippers.
In 99 Tests so far, Kohli has scored 7962 runs at 50.39 average, which includes 27 hundreds and 28 fifties. And as skipper, he has led India to 40 wins in 68 games, making him the most successful India captain.
But in his 12 year Test career, Kohli hasn't played Pakistan in the longest format of the game due to the non-existence of the bilateral series between the two teams, though he has led India against Pakistan in the limited-overs formats.
The Indian run-machine has earned praise for his aggressive style of batting and captaincy, and also for being the champion of the traditional format of the game. Through his  achievements, Kohli has garnered fans all across the cricketing world and players and people of Pakistan are no exception. 
Pakistan skipper Babar Azam, who has been constantly compared with the India stalwart, called Kohli one of the best players in the world, and said that he is proud to be compared with him. Babar also said how after AB deVilliers, Virat is his idol.
Virat Kohli is one of the best players in the world. He has performed everywhere and in big matches. When people compare us, I don't feel pressure, I feel proud because they are comparing me with such a big player. Personally, I don't think there should be a comparison, but people do that and I feel happy. So my aim is to perform the way he does and help my team win matches and make Pakistan proud. Look, we are different players. I have my style of playing and he has his style. So I try to perform to the best of my ability," Babar had told Khaleej Times.
Also Read: Rohit Sharma opens up on Virat Kohli's journey to 100 Tests: From best series win to memorable knock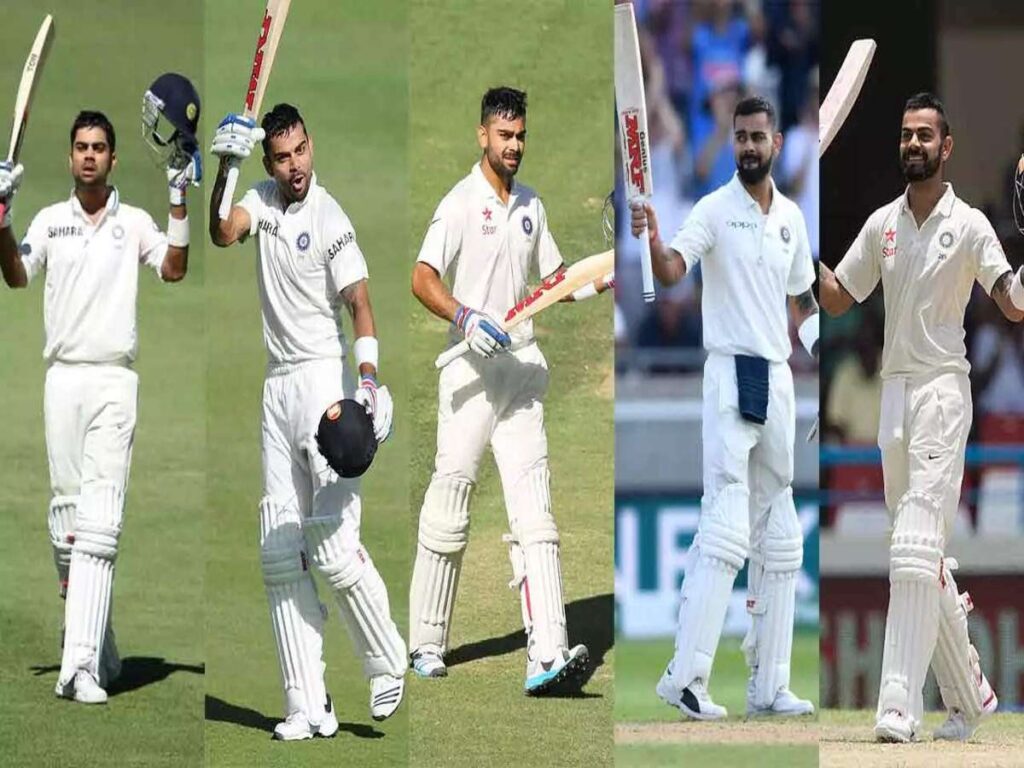 And when Kohli stunned the cricketing world by stepping down as Test captain after the South Africa debacle in January this year, current and former cricketers from across the border came out openly to praise the Indian star.
"Kohli brother for me u are a true leader of upcoming generation in cricket because u are inspiration for young Cricketers. keep rocking on and off the field," former Pakistan pacer Mohammad Amir wrote on the social media platform Twitter.
"A remarkable journey, career and perseverance which brought us great cricket and entertainment. A brilliant inspiring player of the sport takes a bow. Well done @imVkohli in all your efforts and leading a team with such poise and dignity. Go well!" – former Pakistan all-rounder Azhar Mahmood, who also played in the IPL, tweeted.
"That flare of passion with which you led your side was visible in your captaincy. It's been 7 years of fearless leadership, quality spirit of cricket and a great ambassadorship of the game. Best wishes for the future bro @imVkohli, keep rocking," – Pakistan batter Ahmad Shahzad wrote.
"You are the inspiration for many!," young Pakistan pacer Naseem Shah tweeted.
Pakistan batter Mohammad Rizwan also hailed Kohli as the best batter in the world. "No doubt, Virat Kohli is number one in the world," Rizwan told Paktv website.
100th Test: When a Virat Kohli fan was jailed in Pakistan
On 26th January 2016, a Pakistan national Umar Daraz was arrested for hoisting the Indian tri-colour atop his home in the Punjab Province. Daraz, who is a die-hard fan of Virat Kohli, pleaded before the judge that he hoisted the Indian flag only for his love for the star cricketer. A tailor by profession from the Okara district of Punjab province, Daraz hoisted the flag after India beat Australia in a T20I match in which Kohli scored 90 runs. Police later raided his home and seized the flag as well as pictures and posters of Virat.
"I am a big fan of Virat Kohli. I support the Indian team because of Kohli. Hoisting of the Indian flag on the rooftop of the house only shows my love for the Indian cricketer," Daraz had said. He had also added that he had no idea that he committed a crime, urging the authorities concerned to pardon him as he should be seen as 'an Indian cricketer's fan'.
Daraz was behind bars for over a month before he was finally given bail.