India opener Smriti Mandhana is 'stable' after being struck on the head in their first warm-up game, against South Africa. Mandhana sustained a blow to her left ear and lower temple – later diagnosed as a 'mild soft tissue' injury to the earlobe – and walked off the field retired hurt an over and a half after being cleared of a concussion. As a precautionary measure, the southpaw didn't take the field for South Africa's chase. "Her progress will be monitored by the medical team and a decision on her participation in the next match will be taken accordingly," the BCCI said in a statement.
No daily COVID tests for Women's World Cup: ICC CEO
A 'managed environment' instead of stringent bio-bubbles will be the norm during the month-long Women's World Cup in New Zealand with the teams also not required to undergo daily COVID testing, the ICC CEO Geoff Allardice confirmed on Monday (February 28).
"I think the approach is around having a managed environment around the tournament," Allardice explained in on online media interaction. "Testing will be infrequent – it won't be daily. It's really about players taking responsibility, knowing they are in the country for a month and living away for that period not locked into a very tight bubble. It's not going to be practical; it's certainly not going to allow teams to play their best on the field.
"There are some general guidelines that are required, but we're asking players and teams to just be sensible, stay away from areas that are likely to create transmission. The other thing is, we found out in last few tournaments – like at the U-19 World Cup [in West Indies in January-February] – is even though we had number of positive tests, the number of people displaying symptoms were very low. We want to focus on keeping people safe and healthy. It's a bit of a change from where we may have been six months ago."
February 27
Smriti Mandhana retires hurt as a precaution
During the warm-up fixture against South Africa, the Indian opener was hit on the helmet by a bouncer from Shabnim Ismail. Mandhana was assessed by the team doctor following the incident and was originally declared fit to continue, only to retire hurt an over and a half later after another consultation. The ICC stated that the left-hander did not show any concussion symptoms as per India's medical staff, but left the field as a precaution.
Also Read: Afghanistan Move Up To 4th Spot In ODI World Cup Super League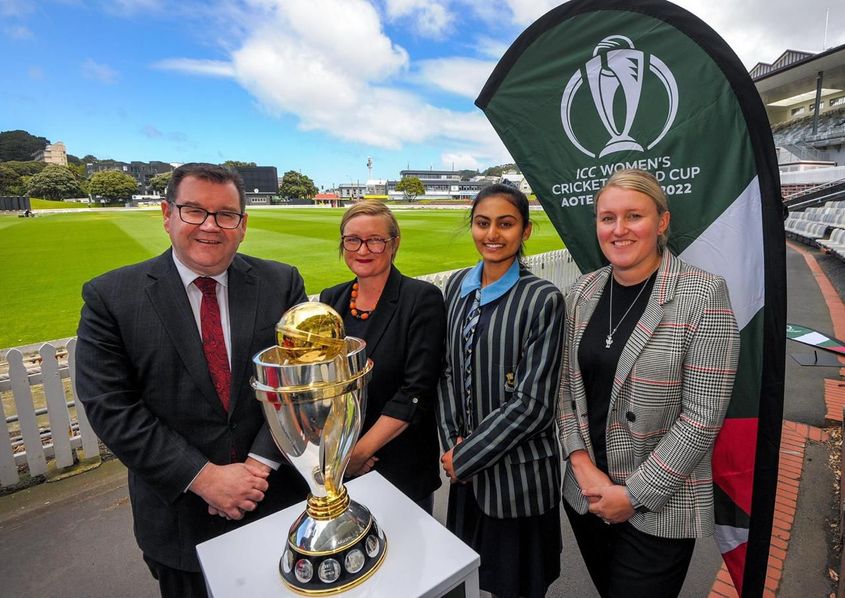 February 26
The youngsters have been given good game time – Mithali Raj
In the last 12 months building up to this marquee event, India have played a ODI series against each of their closest contenders – South Africa, England, Australia and New Zealand, bilateral events that have, in the eyes of their captain, helped them groom their youngsters for the tournament.
"The talent that we've got in the last year, we've tried some young talent in the squad, and most of them have shown that they have the ability to play at this level like Richa [Ghosh], Shafali [Verma], we have Meghna Singh in the seamers, Pooja Vastrakar," Raj said. "They all have been given good game time and those series have really helped them and me as a captain to find out where they fit in into the composition of the team.
Raj revealed is also passing on her vast experience to the aforementioned youngsters in the side, most of whom are newbies to World Cup, which according to the Indian captain isn't the worst. "I tell them that you don't have the experience of the past World Cups, so it's a clean slate for you, all you have to do is enjoy the big stage. I did have a word with Yastika [Bhatia] the other day, I took her out for a coffee and we've spoken quite a bit, she's a chatty kid and asked me a lot of questions.
"The only advice I would tell the young players is enjoy the big stage because if you pile up the pressure you may not be playing the best that the team and you would want to do in the World Cup."
Raj also confirmed that Harmanpreet Kaur will be the designated vice-captain at the World. For context, Deepti Sharma served as Raj's deputy in the final two ODIs against New Zealand.
No pressure of the 'defending champions' tag – Heather Knight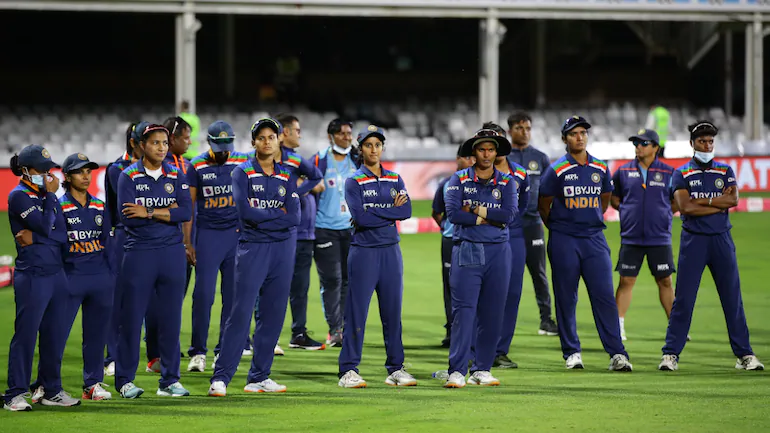 England won the last 50-over World Cup in a memorable final at Lord's. But five years have passed since that home edition of the tournament and while Knight's team remains one of the strongest contenders, Knight believes the Australia remain the overwhelming favourites.
"I think five years is quite a long time in international cricket and obviously Australia have been the outstanding team throughout that period and naturally, deservedly they go in as favourites," she said. "I don't think it [being defending champions] hangs heavy at all on our shoulders. I think the tournament we had in 2017 will give a lot of the players confidence that they can deal with the ebbs and flows of the tournament and know how to be successful in World Cups.
"We'll be trying to take experience from that and we're not too worried about having the tag of obviously being reigning champions."
Devine hopes to replicate the magic of a home World Cup: Icc
New Zealand captain Sophie Devine is hoping her team can also whip up a wave of euphoria at home much like what Brendon McCullum's Black Caps did during their run to the 2015 World Cup. New Zealand have a happy history of home World Cups, going all the way to lift the title in the previous edition played here in 2000.
"That was probably one of the first times I'd watched women's cricket on TV and it's not a bad one to watch," Devine said. "There's a number of us players that were inspired by those players who played in that tournament and it's pretty incredible to think now here we are, some 20 odd years later, hosting our own World Cup tournament with the opportunity to hopefully replicate what they did back in 2000.
"We know if we play a really exciting brand of cricket that we can get the whole country behind. That's going to leave a legacy. I think it's something that the BlackCaps did particularly well in 2015. They really did have the whole country behind them and we're hoping we can do something similar in igniting the passion that so many Kiwis have for their sport and hopefully they can get behind us as well."