India batter Shreyas Iyer is going great guns, especially since his return to cricket after he dislocated his shoulder while playing against England in March 2021. Since his return, he has scored runs aplenty with the three-match series against Sri Lanka being the prime example. Three back-to-back fifties made sure that he amasses the highest runs ever scored by an Indian in 3-match bilateral T20I series, surpassing Virat Kohli in the process. The former India captain had accounted for 199 runs against Australia in 2016. With scores of 73, 74 and 57, Iyer now has 204 runs to his name. Here's a complete list.
Most runs in 3-match T20I series for India:
204 – Shreyas Iyer vs Sri Lanka in 2022
199 – Virat Kohli vs Australia in 2016
183 – Virat Kohli vs West Indies in 2019
164 – KL Rahul vs West Indies in 2019
159 – Rohit Sharma vs New Zealand in 2021
Only Australia's David Warner has more runs than Iyer. The Australian opener had hit 217 runs in three innings against Sri Lanka in 2019, which included two half-centuries and a ton. Meanwhile, Iyer slammed three consecutive fifties and he became the fourth Indian batter to achieve such a feat. Earlier the likes of Virat Kohli, Rohit Sharma, and KL Rahul all had registered three consecutive fifties towards their name in the shortest format.
Iyer who was named man of the series after India blanked Sri Lanka in the three-match T20Is revealed that he knew he will have to score runs to seal his place as the side has a lot of competition. "I'm not keeping any expectations from myself nor from the team coaches because if you see the competition in our team, it's immense. "Every individual is capable of winning you games. Personally, I want to enjoy each and every moment and opportunity, which I've been provided with. I like to finish off the games and that's like my mindset whenever I go onto the pitch," he said.
People Also Search For: IPL 2022: Major Blow for Gujarat Titans as England Opener Jason Roy Pulls Out of the Tournament
India vs Sri lanka: Whatever we are doing on the field right now is preparation for the T20 World Cup, says Shreyas Iyer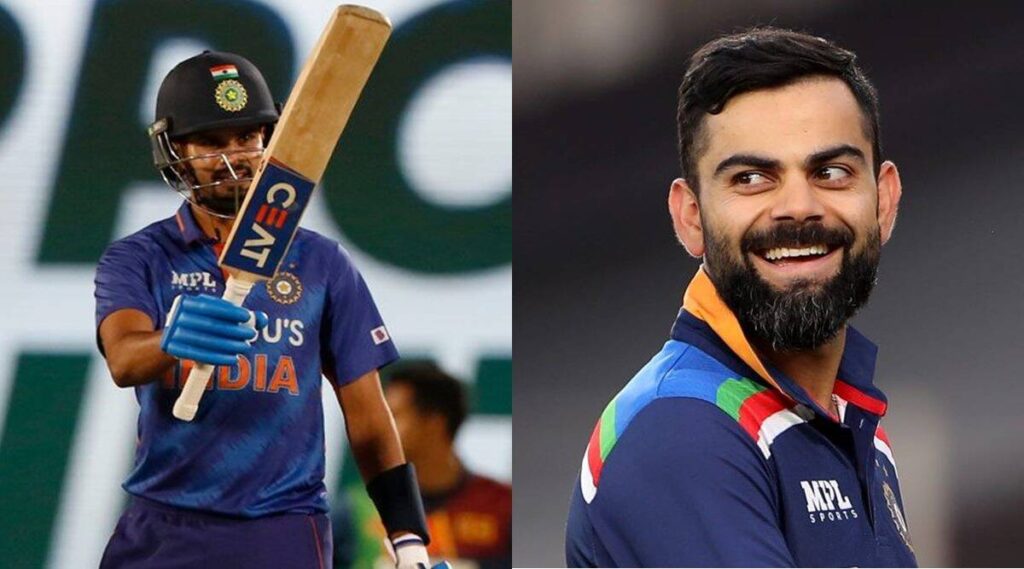 Back in the kind of form he enjoyed in New Zealand two years ago; back as captain in IPL that he had to let go last year; back from injury and rehab that took away a good deal of time – Shreyas Iyer is once again marching to reclaim his space and identity.
The batsman took time out to speak at length with TOI.
Excerpts:
Back in great form, back as IPL captain. Great start to the year?
I wouldn't say the best start, but yes, a decent one.
Why not great?
I had a very bad stomach infection at the start of the year when we were in South Africa. I lost seven kilos there. Basically, whatever I was eating, it was coming out. It was one of the worst phases of my life.
Now, after this Sri Lanka series, do you see yourself getting back into that (New Zealand series) zone again?
Yeah, it felt very good. The start, which I got, was really amazing. I told myself I am just going to play with full freedom because now we have such depth in our batting line-up that it gives us more freedom to go and express ourselves. Even if we are a few runs down, the intent has to be very positive.
You're looking good at No.3. The confidence has been showing supremely…
Well, it's a position where you can express yourself the best. But that aside, I'm really enjoying myself right now and feel good about my batting and thorough recovery.
What do you do when you get to hear noises around you which are unnecessarily loud – look, his feet don't move; look, he's suspect with the short ball?
I completely respect their personal opinions. It's their job to say, whatever they see.
You had an exceptional season as captain with Delhi. Then you had to let it go and now you will lead a team again. To come back and reclaim your position, what kind of a lesson does it give you?
I certainly had an amazing flow when I was in Delhi. When I took over, things kept going really well. I was always thinking from a captaincy point of view. How I would make my team win, and how I would contribute in some way to see to it, that maybe we reach a certain position which we haven't before. So, when you start thinking like a captain, you obviously change your body language, change your perception on the field basically about yourself. So that thing really helped me. And from there onwards it was just about building the team and taking them forward. And again, getting this opportunity to play for KKR and them showing faith in me to become a captain and lead their franchise, I really appreciate that. It's a great honour for me to lead them.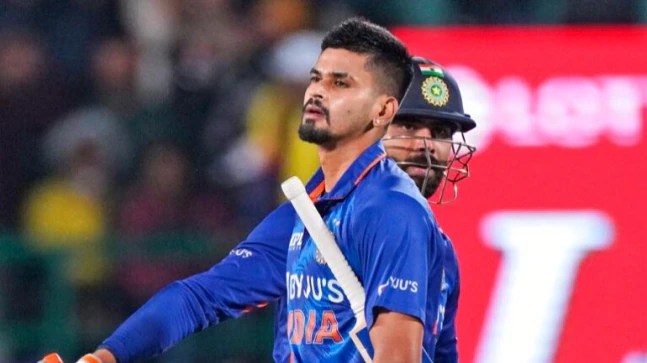 Between the injury and losing captaincy, which was the bigger low?
Injury. That was a bigger low. If that didn't happen, they wouldn't have stepped me down as a captain. At Delhi Capitals, you saw the reflection of the environment at the start of 2021, which we created in 2019 & 20. The atmosphere was amazing. The players knew each other inside out, their strengths and weaknesses. I don't want to get deeper into it.
The timing of the injury was bad, but these are exactly the kind of things one can't control. Your thoughts?
Sometimes things just happen for the better. It's just that we come to know about it later. I was on a roll right in New Zealand and began feeling really confident of myself and my batting. As captain, I had an amazing season going in the IPL and I scored some 500 runs. I was in a good frame of mind and then that injury began playing on my mindForced breaks are never easy because you have to start all over again. Injuries and rehabs are painful. But I must say, it turned out to be a blessing in disguise. The injury had made me feel I was 50% of the player I otherwise am. Having fully recovered, I've come back fresh and feel good. So, whatever happens, happens for good.
How did you do that?
I have very nice surroundings. My parents and friends kept me very motivated at that time. They really helped me to get my focus out of that zone. So, whenever I felt stressed, I used to go and talk with my family, and I have never interacted with them as much as I have done in that break. This was a great time for me to completely cut off from my cricket and have a good time with them. And friends were such amazing help. It was a good space to be in and it completely took my mind away from the injury.
What has rehab taught you?
Patience. I feel after some point, you feel like just giving up because you keep repeating the same routines. You have to do the same exercises, and that part is very irritating. When you wake up the next morning, you feel the same pain. You just keep thinking all the time, and that can be very exhausting. After the surgery, the strength also drops, and there's muscle loss. You kind of get into that zone when you start thinking and judging yourself if you'll be back with the same intent and flow. You need to train your mind really hard to get out of that zone each time it threatens to devour you.
Are you saying that your ability to distract yourself is the most integral part of concentrating?
See, I can't distract myself from cricket for too long. When I start getting away from it, I can enjoy only like few days. But after that, suddenly I start thinking about cricket again. It's something that doesn't let me sleep. Even when I go to sleep, I start dreaming about it. So, when I am trying to drift away from cricket, I have a good time for a maximum of ten days. And then after that, I'm backing into the cricketing zone. That's why 'complete breaks' are really rare.
You have a lot of great professionals around you…
Definitely. Praveen Amre sir helped me a lot after my injury to come back stronger. Rajnikanth (strength & conditioning coach) is the best trainer. He knows my body and what really suits me from a strength and explosiveness point of view. What current athletes need when you play all three formats – he knows inside out. I give a lot of credit to them. They really helped me to come out of the injury as quickly as possible. Also, a few individuals from the NCA helped me out.