Former India batting coach Sanjay Bangar has said that new India Test captain Rohit Sharma needs to show restraint while batting and that he will not be happy with below-par scores. This came after he fell for 29 runs in the first innings of the first against Sri Lanka underway in Mohali.
India decided to bat after Rohit Sharma, in his debut as Test captain, won the toss. While the home team decided to play three spinners in Ravichandran Ashwin, Ravindra Jadeja, and Jayant Yadav and two pacers in Mohammad Shami and Jasprit Bumrah; the opposition went with just one specialist spinner Lasith Embuldeniya in their XI.
Meanwhile, the openers Rohit Sharma and Mayank Agarwal added 52 runs for the opening wicket, before Rohit fell to Lahiru Kumar, trying to pull him and getting out at long leg, caught by Suranga Lakmal for 29 runs in 28 balls with 6 amazing fours.
People Also Search For: IND vs SL 2022: Mayank Agarwal Has Failed To Show That Much Consistency With The Bat, Says Parthiv Patel
He Has To Analyze His Shot-Making: Sanjay Bangar On Rohit Sharma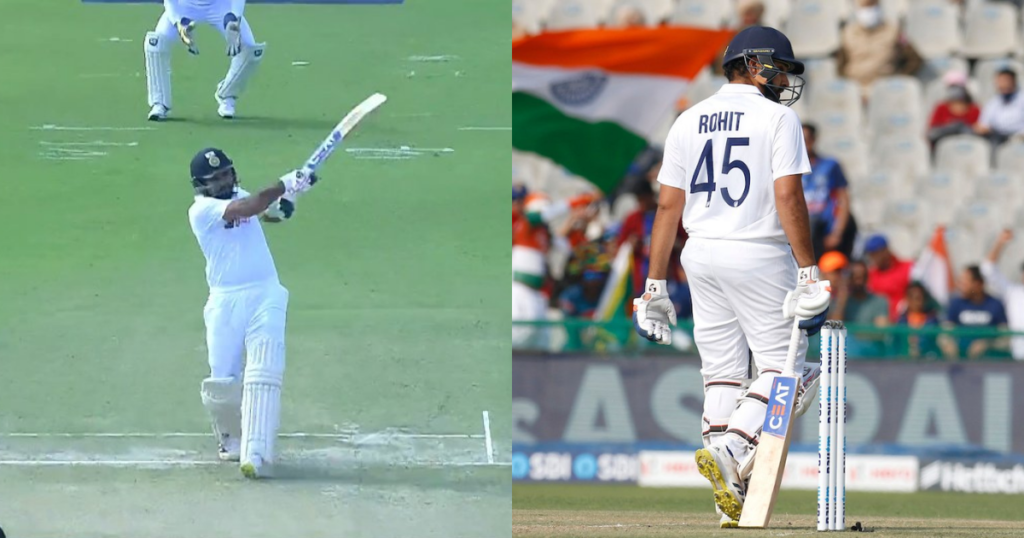 Analyzing his dismissal in Star Sports during the lunch break, former India opener Sanjay Bangar drew parallels to the opener's brilliant outing in the Test series against England last year, stating that the Indian captain needs to display a similar amount of self-control.
"The way he showed restraint during the England series against the deliveries outside off, it shows that he can control his instincts even if it means he cannot play his favorite shots anymore. In this innings, he scored two fours in an over and got another two fours in the next, so he trusted the bounce," the former India batting coach said.
Sanjay Bangar then said that the India captain needs to think over his shot-making.
"He is known for big scores. He won't be happy with 30-40 runs, so he has to analyze his shot-making. He will have to think about whether he has to go for successive boundaries, or be aggressive," Sanjay Bangar said.
Rohit Sharma became the 35th  Indian to captain the side in Tests, while Virat Kohli appeared in his 100th Test match and also completed his 8,000 runs in the format during his knock of 45 runs.
IND vs SL: A Fan's Tweet Goes Viral Predicting Virat Kohli's Score And Wicket In His 100th Test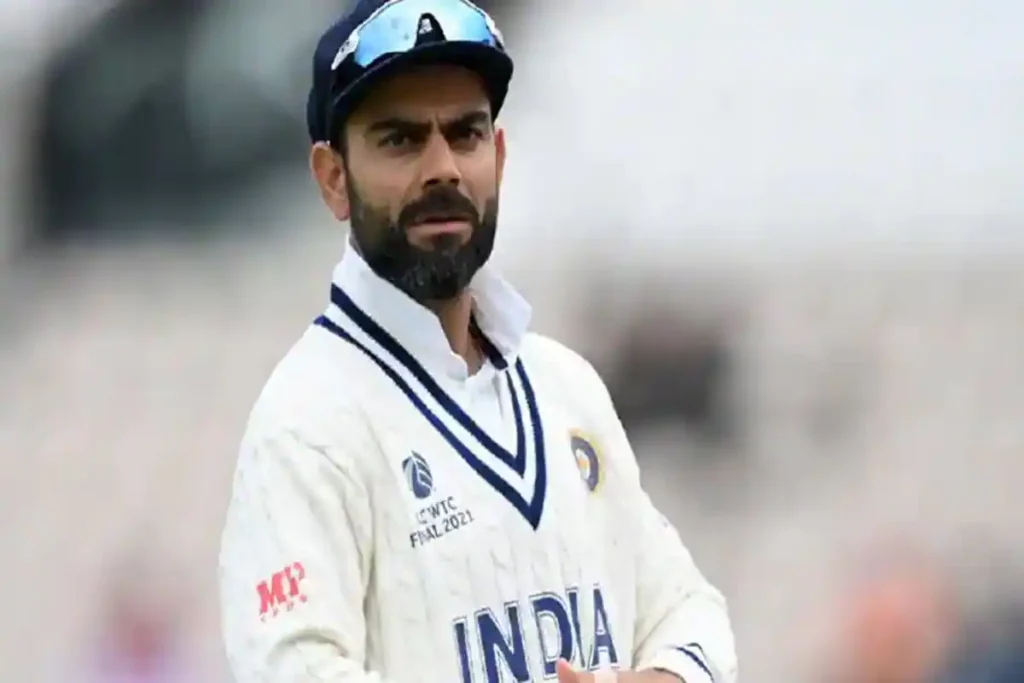 A fan's post has gone viral on the social media platform, Twitter, predicting the score of former Indian captain Virat Kohli in his 100th Test match.
Batting maestro Virat Kohli is playing his 100th game in the purest format of the game on Friday, March 4, 2022, against Dimuth Karunaratne-led Sri Lanka National Cricket Team at the Punjab Cricket Association IS Bindra Stadium, Mohali, Chandigarh.
Kohli looked comfortable out in middle on the special occasion of his 100th Test match and he was batting brilliantly. He added amazing 90 runs with Hanuma Vihari before getting dismissed in the 3rd ball of the 44th over.
The 25-year-old Sri Lanka spinner Lasith Embuldeniya bowled an incredible flighted delivery and Kohli tried to play it off the back foot and he was castled. The 33-year-old Kohli was in disbelief after the dismissal and the spectators were stunned.
Virat Kohli Kohli Won't score a 100 in his 100th test. Will score 45 (100) – A Fan Tweeted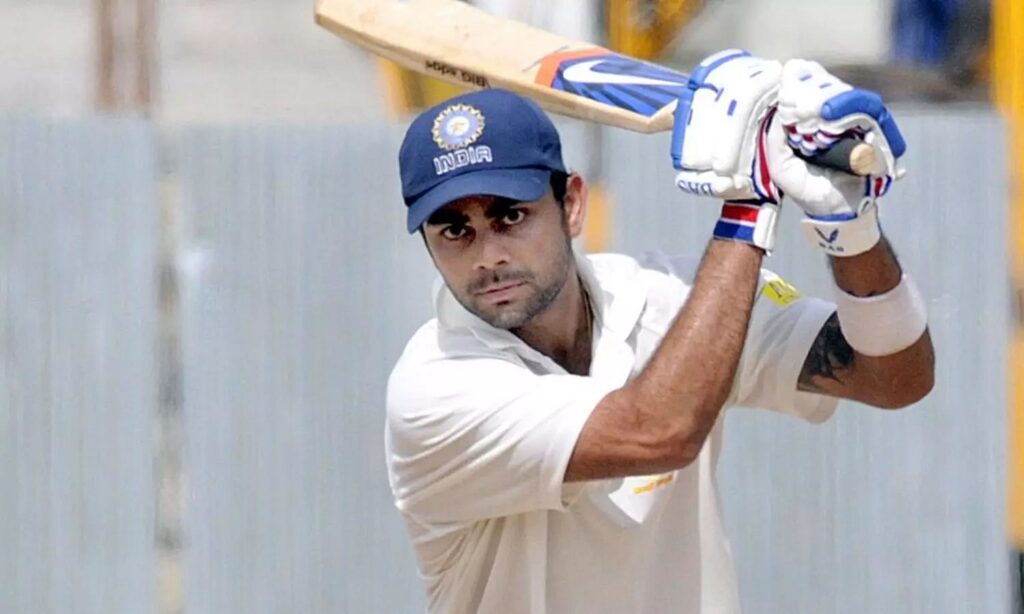 Virat Kohli was able to score 45 runs off 76 balls in the first innings of his 100th Test cricket match and his innings consisted of 5 amazing fours.
Meanwhile, a fan had predicted the same score of 45 runs through a Tweet 12 hours ago, which went viral after Kohli got dismissed on 45.
However, the fan's prediction was not entirely accurate but it was very close as the fan had predicted Lasith Embuldeniya would dismiss Kohli. The Twitterati were surprised looking at the predictions made by the fan and the tweet has already gained over 10k likes on the social media platform.
"Kohli Won't score a 100 in his 100th test. Will score 45 (100) with 4 gorgeous cover drives and then Embuldeniya will knock his stumps over and he'll pretend to be shocked 😳😳 and will nod his head in disappointment." fan Tweeted.
The 33-year-old Kohli has joined an elite list of Sunil Gavaskar, Dilip Vengsarkar, Kapil Dev, Sachin Tendulkar, Anil Kumble, Rahul Dravid, Sourav Ganguly, VVS Laxman, Virender Sehwag, Harbhajan Singh and Ishant Sharma to play 100 Tests for India National Cricket Team.