Sreesanth on Wednesday retired from all forms of domestic cricket, drawing curtains on his tumultuous career.
Pacer S Sreesanth, who was a part of World Cup-winning India squads, announced retirement from all forms of competitive cricket on Wednesday, pulling down curtains on a career that witnessed many sparkling moments. A character on and off the field, Sreesanth played 27 Tests, 53 ODIs and 10 T20Is for India, picking up 87, 75 and seven wickets respectively.
He made the announcement through a series of tweets and said he has chosen to end his 25-year career for the next generation of cricketers. The Kerala cricketer was a part of the Indian team that won the inaugural T20 World Cup in 2007. He also went on to lift the ODI World Cup in 2011.
"It has been an honour to represent my family, my teammates, and the people of India. Nd everyone who loves the game. With much sadness but without regret, I say this with a heavy heart: I am retiring from the Indian domestic (first class and all formats) cricket," wrote Sreesanth.
Sreesanth, 39, last played for Kerala in their Ranji Trophy match against Meghalaya last month. He picked up two wickets as Kerala won the game by an innings and 166 runs, and Sreesanth has alleged that his wish for a farewell game had been denied by the Kerala Cricket Association (KCA).
Kerala's fixture against Gujarat would have been Sreesanth's last in professional cricket. "I was looking forward to playing the match against Gujarat in the Ranji Trophy. In the team meeting ahead of the game, I had made it clear that it would be my last match for Kerala. I believe I deserved a farewell match Sreesanth told Manorama after announcing his retirement.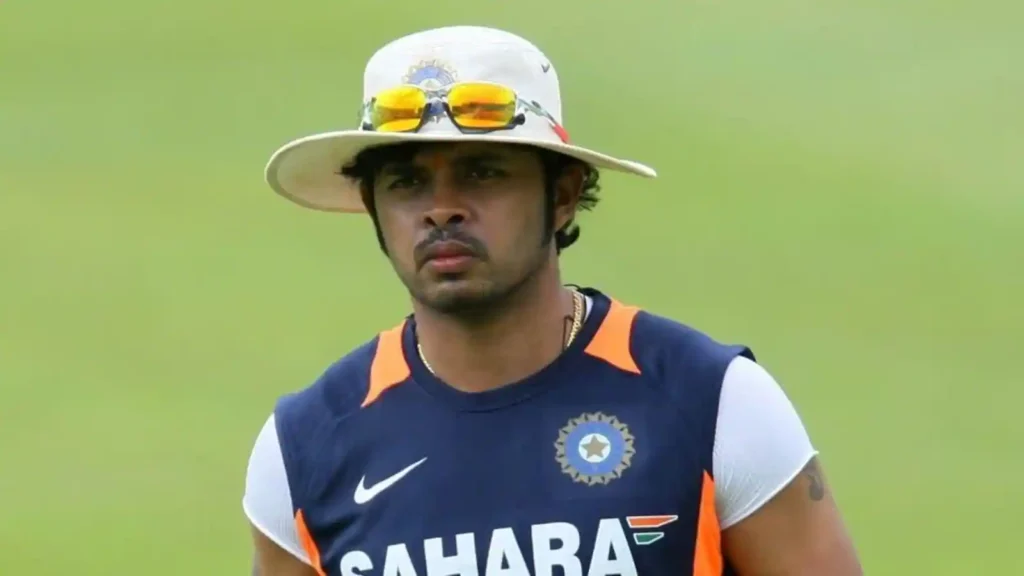 Also Read: ICC Women's World Cup 2022- Watch: Pakistan Lose The Plot In Last Over As South Africa Win Thriller
Sreesanth is someone who wears his heart on the sleeve and the paceman believes he can still clock over 130 kph. "Of course. I can still bowl at 132 kmph consistently. I can bowl as quickly as any 19-year-old bowler. However, I do not want to eat up the place of a deserving youngster."
Sreesanth further opened up about his future plans and hinted towards coaching stints and playing franchise cricket across the globe. He is also gearing up for his first movie in Tamil. "I am open to playing franchise-based leagues across the world. I have received some coaching offers too. Also, I want to focus on my film career. My first movie in Tamil will hit the screens in April. I have already acted in a Kannada movie called Kempegowda 2," he further said.
WATCH: Sreesanth celebrates his 1st wicket in first-class cricket after 9 years
Sreesanth played 27 Tests, 53 ODIs, and 10 T20Is for India before facing a life ban for his involvement in the IPL spot-fixing scandal of 2013.
He may have attracted no bids in the recent IPL mega auction but pacer S Sreesanth is making his presence felt in the domestic circuit. The veteran bowler picked up his first wicket in Ranji Trophy after nine long years and was cloud nine. The 39-year-old Kerala player picked up the wicket of Aryan Bora in the game against Meghalaya and gave his "Pranaam" to the cricket pitch. He finished with figures of 2 for 40 in his 11.5 overs in the first innings but did not pluck any wickets in the second innings.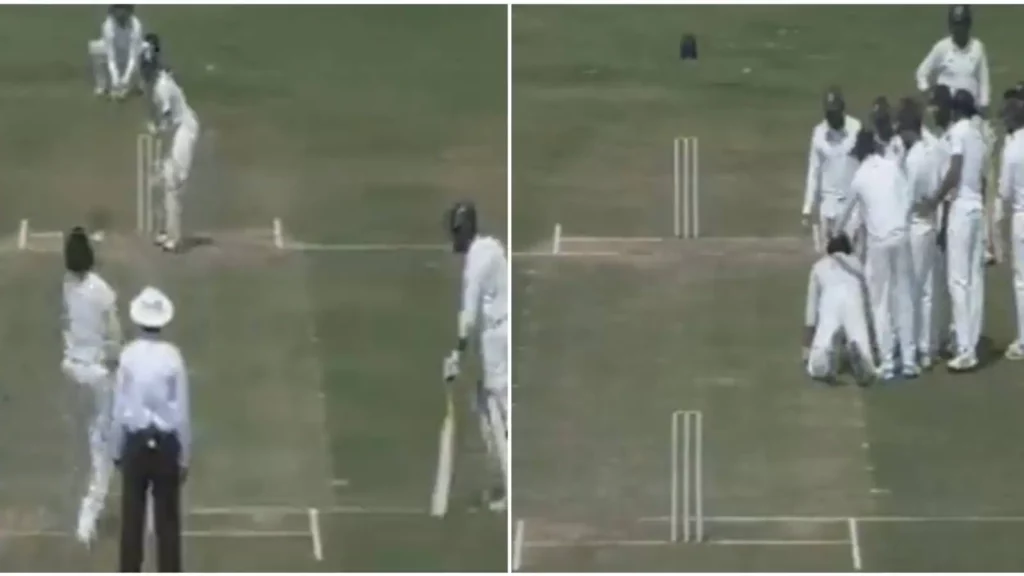 Here's the video Link: https://twitter.com/i/status/1499011301276004352
Kerala won the Ranji game against Meghalaya by a comprehensive margin of an innings and 166 runs, which saw Ponnan Rahul (147) and Rohan Kunnummal (107) reach the three-figure mark. On the bowling front, Basil Thami and Jalaj Saxena picked up four and three wickets respectively to bowl Meghalaya out for just 191 in the second innings.
"Now that's my 1st wicket after 9 long years..gods grace I was just over joyed and giving my Pranaam to the wicket .. #grateful #cricket #ketalacricket #bcci #india #Priceless," Sreesanth captioned the video of his celebration.
Sreesanth, a part of India's World Cup-winning squad in 2011, didn't feature in Kerala's second Elite Group A fixture against Gujarat and it remains to be seen whether the paceman will get an opportunity against Madhya Pradesh.
Sreesanth played 27 Tests, 53 ODIs, and 10 T20Is for India before facing a life ban for his involvement in the IPL spot-fixing scandal of 2013. But he was keen on returning to professional cricket after his life ban got reduced to seven years in August of 2019. The paceman had said that he was ready to give it his all and believed he had another five to seven years of cricket left in him.
His reduced life ban, which got over in September 2021, eventually opened doors for his return to the game. Sreesanth last year returned to competitive cricket when he represented Kerala in a Syed Mushtaq Ali Trophy game against Puducherry. He celebrated his comeback with the wicket of opponent batter Fabid Ahmed and registered the figures of 29/1 in his four-over quota.
The right-arm pacer had also registered his name for the recent IPL mega auction but attracted no bids. Sreesanth had a base price of ₹50 lakh. But his Kerala teammates Basil Thampi and KM Asif found buyers in Mumbai Indians and Chennai Super Kings. Thampi was picked up by Mumbai for ₹30 lakh while Asif headed to Chennai for ₹20 lakh.